Hello. I am a visual designer and post production specialist based in Berlin.
Also creating music and animation.
Services
Visual design
responsive web design & development
motion design & animation
logo design & branding
Post production
video editing
retouch
color correction & grading
audio mix & mastering
Update
Artificial Intelligence
AI image creation refers to the use of artificial intelligence to generate new designs. These can be used for your products or services i.e. design concepts, original artworks or marketing images.

I belong to the first professionals to offer this brand new technology for your needs. Get a quote now!

#prompt-engineering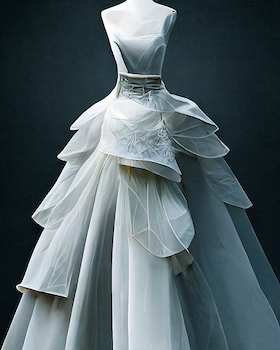 ↑ Wedding dress concept
Thom Yorke in the style of
Jean-Michel Basquiat ↓
I have worked with
Maybach ✕ Virgil Abloh   Lacoste   Kaviar Gauche   Highsnobiety   Young Emperors   Christ   Der Freitag   Neudoerfler
Let's talk design
You want your brand or product to look its best, and I'm here to help. With over 10 years of design experience, I know how to listen to and advise clients to help them achieve their goals. Let's work together to make your vision a reality!